Mission & Vision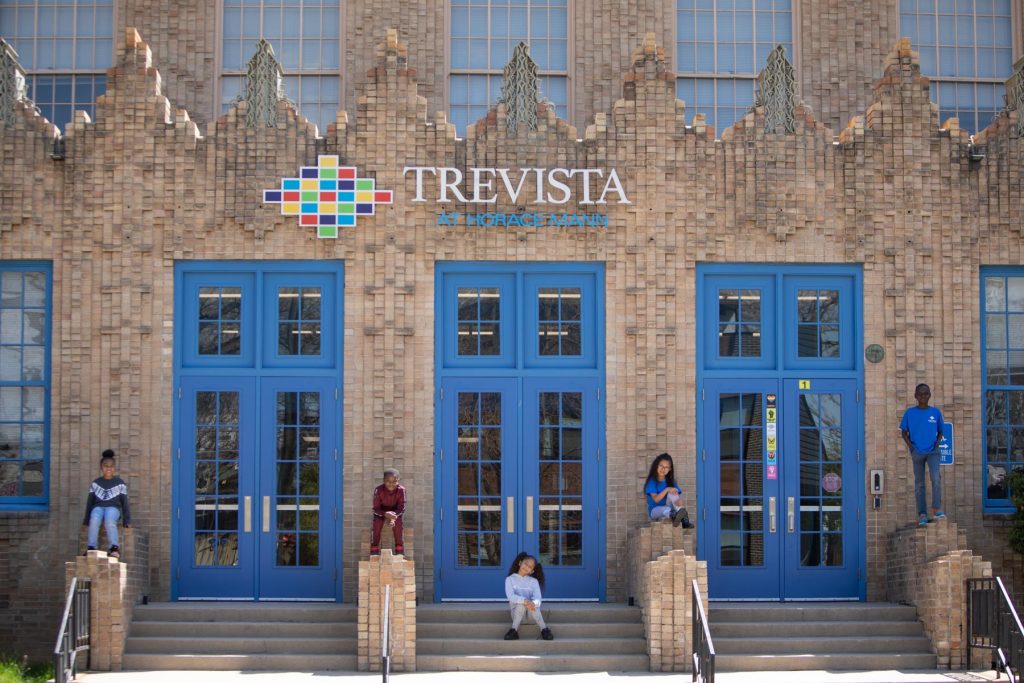 Mission
Trevista at Horace Mann exists to serve the unique academic, physical, social, and emotional needs of students. The community of Trevista is committed to creating and maintaining a child-centered and caring environment where teaching and learning recognize the diversity and gifts of all members and ensure students are both supported and challenged to meet their limitless potential.
Vision
Our community is invested in the college and career readiness of all students achieved through our relentless commitment to and accountability for:
A safe, respectful and supportive school environment
Highly engaging and rigorous instruction
Language-rich and culturally responsive classrooms
Collaboration with and among families, students and staff
Destination Blue
Trevista has come a very long way in becoming a great school, the Trevista Falcons have their eyes set on destination blue – a distinguished school.
The color blue has a special significance for the Trevista community.
First, blue and grey were the school colors for the Horace Mann Middle School Tigers. When Smedley, Remington, and Horace Mann were consolidated, Trevista adopted those colors as their own.
Secondly, blue serves as a daily reminder of distinction and of the mission and vision to become a blue school.
All of the main entrances at Trevista have been painted a bold blue as a daily reminder for all who walk through the doors that the school is on a mission to become a blue rated school. On the first floor, where lockers have been in place since the 1930s, the school has had them covered, painted blue, and installed with age-appropriate hooks and shelves.
The Trevista Falcon is also blue! Francisco, better known as Frankie, the Falcon is the paramount symbol of our positive behavior intervention system. All students at Trevista are eligible for earning Falcon Feathers for exemplifying our core values: work hard, show respect, and be responsible and aspire to be Blue Falcons every day.