Prospective Parents
Thank you for considering Trevista at Horace Mann as your school of choice!  Trevista is a diverse and dynamic community that empowers all students to reach their highest potential as members of an evolving global society.
We will host school tours every Tuesday at 8:45 December through February.  We invite you to join us to see students in action in the ECE and kindergarten classrooms as well as learn more about our unique programming options. We will close with a Q&A session to answer any questions you may have. To learn more about our Dual Language Program click HERE.
Please sign up for one of our available slots via the button below: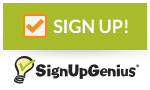 We look forward to meeting you and please contact our main office at 720-423-9800 if you have any questions before our scheduled visit!